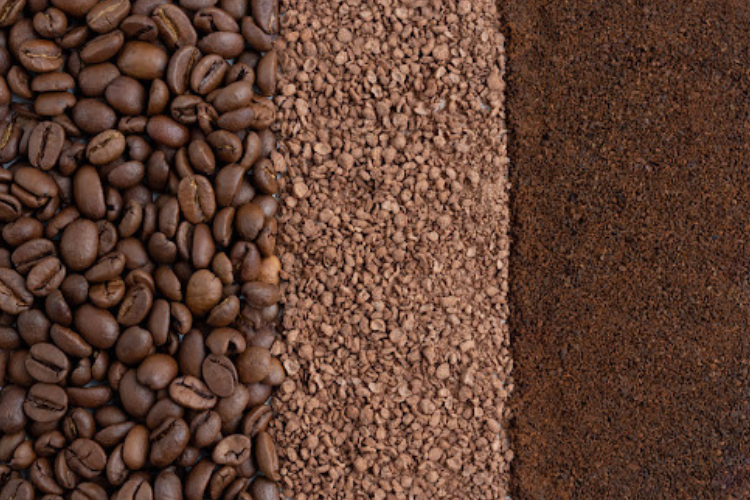 The globe over, people adore coffee and drink it frequently. It can be difficult to tell exactly what you are drinking with the wide variety of coffees available. But not all coffee is made equally. There are numerous varieties of coffee, each with an own flavour profile, origin, and qualities. The difference between pure Arabica and chicory coffee is one of the most important ones in coffee. For coffee enthusiasts who want to know what they are drinking and how it influences the taste and quality of their coffee, it is imperative that they comprehend the distinction between these two varieties of coffee. 
Due to its delicate flavour and complex aroma, pure Arabica coffee is frequently regarded as the best type of coffee. Arabica coffee beans have a distinct flavour character since they are often grown at high altitudes. These coffee beans have a characteristic curve in the middle and are bigger and longer than other types. Arabica coffee is renowned for its mellow, smooth flavour, which has hints of fruit, nuts, and chocolate. Arabica coffee is also a popular choice for people who are sensitive to caffeine because it contains less caffeine than other varieties of coffee. Coffee aficionados can better enjoy the subtleties of this premium coffee variety by understanding the qualities of pure Arabica coffee. 
On the other hand, chicory coffee isn't really coffee at all. It is created by roasting and crushing the herb-like chicory plant's root. In places where coffee is hard to come by or is expensive, chicory, which has a bitter, nutty flavour, is frequently used in place of coffee. It is frequently included in coffee blends made in the New Orleans style, and it is also well-liked in several regions of Europe. 
So, how can you distinguish if you are consuming Real Coffee or Chicory? 
Taste is one way to differentiate the two. Chicory coffee has a bitter, earthy flavour, while Arabica coffee has a smoother, sweeter flavour with a trace of acidity. You can even examine the actual coffee beans. Compared to chicory root, which is more fibrous and has a characteristic dark brown colour, Arabica coiffee beans are longer and larger.
Checking the label or questioning the barista are additional methods for determining the difference. Arabica coffee is frequently more expensive than other types of coffee and is typically labelled as such. On the other hand, chicory coffee can be identified as a mix or as containing chicory root. Always think about asking the barista or the company about the coffee's composition if you are unsure.
Other ways to identify what you are drinking are:
1. Taste: Chicory coffee has a harsh, earthy flavour, while pure Arabica coffee is smooth, sweet, and somewhat acidic.   
2. Bean Appearance: Chicory root is more fibrous and has a dark brown colour, but Arabica coffee beans are bigger, longer, and have a unique curve in the middle.
3. Labeling:
Arabica coffee is frequently more expensive than other types of coffee and is typically labelled as such. Coffee made with chicory root may be marked as a blend or as having chicory root in it.
4. Origin:
While chicory root is often grown in Europe and Asia, Arabica coffee is typically grown in high altitude countries like Latin America, Africa, and Asia. 
5. Preparation method
: While chicory coffee is often made using a French press or percolator, Arabica coffee is frequently made using a drip or pour-over technique. 
Coffee aficionados can more easily tell if they are ingesting Chicory or pure Arabica coffee by focusing on these differences. 
To appreciate and enjoy the coffee to its fullest, you must be aware of the variety you are drinking. Understanding the differences between pure Arabica and chicory coffee will help you choose the coffee that best suits your taste buds and preferences while also saving you money by preventing you from purchasing coffee that is not truly pure coffee. 
Chicory and Arabica beans are frequently combined in coffee blends by coffee brands to improve and broaden the flavour profile. The addition of chicory gives the coffee a characteristic earthy and slightly bitter flavour that can result in a richer, more powerful flavour. Every time you consume Chariot coffee, you get a superb cup of coffee since it is made with a premium combination of Arabica and Robusta coffee beans.