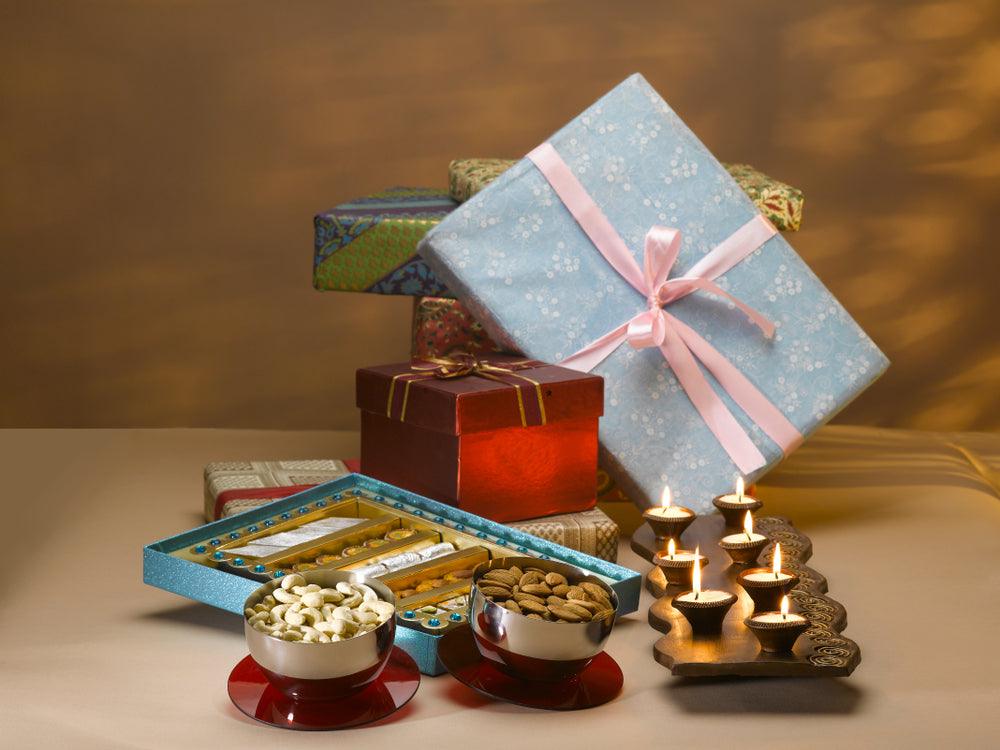 Every Indian people will always have one thing in common, their love for Indian festivals. Indian Festivals are a way to celebrate our glorious heritage, culture, and traditions. Festivals are timelines where special moments are created with our loved ones. 
In countries like India, festivals are celebrated with lots of enthusiasm & exchanging gift hampers. Coffee is an essential part of every Indian household even on normal days or even on festive occasions, which is why Chariot Newyork presents its coffee gift hamper containing flavourful & premium instant coffee, a coffee tumbler, and a coffee cup. 
A Heavenly Aroma coffee gift hamper + festivals always make a perfect festive gifting idea for your loved ones or even for yourself. 
Lucky for you, Chariot Newyork has 3 coffee combo collections for this year's festive gifting idea. Let's quickly go through our bestseller coffee combo in the coffee gift hamper collection. 
 Full Spectrum With Tumbler
We don't know what's more essential than this 'Full Spectrum With Tumbler' coffee gift hamper. This coffee combo is the ultimate way for satisfying your coffee cravings in just a few minutes. To indulge a little extra over the weekends, order this coffee gift hamper and enjoy!
Grab the Chariot Newyork coffee gift hamper now for availing flat 20% discount.
Included products - 2 different instant coffee flavors ( Espresso & Gold Blend ) and a coffee tumbler ( black ).
  The Premium Gourmet Combo 
Who doesn't love an amazing coffee gift hamper for oneself or even for their loved ones. Every time you crave some tasty coffee, you gotta go to the cafe. Say goodbye to expensive cafe coffees, when you can have chariot Newyork's ' The Premium Gourmet Combo' which makes cafe-like coffee at home & at an affordable price. 
Included Products - 3 different instant coffee jars ( gold blend, espresso, and classic ) coffee tumbler ( black ), and a gift box.
The Jumpstart
Who said the perfect morning doesn't exist? When your morning routine included chariot Newyork's 'The Jumpstart', every day is just as good as new. Fill your everyday with goodness & sweet tooth by ordering this coffee combo. 
Grab Chariot Newyork coffee gift hamper now for availing flat 20% discount.
 Included Products - 2 instant coffee jars ( Classic & Espresso )
Pros Of Chariot Newyork Coffee Gift Hamper 
Perfect for festive & corporate gifting 

Includes all the best & premium flavors in just one hamper 

Wide range of flavors & combos 

Will surely satisfy your coffee cravings 

Freshly & purely made with premium coffee beans
Taste the real flavor of real coffee in the Chariot Newyork coffee collection. Chariot Newyork's all-coffee range is made purely & freshly with Jamaican and Arabica coffee beans for fulfilling every coffee lover's cravings.  
As the month changes, different Indian festivities start to begin, but one thing always stays the same - Everybody's love for coffee & Chariot Newyork's premium coffee gift hamper taste. Make your festivals a rememberable day with Chariot Newyork's Coffee Gift Hamper.